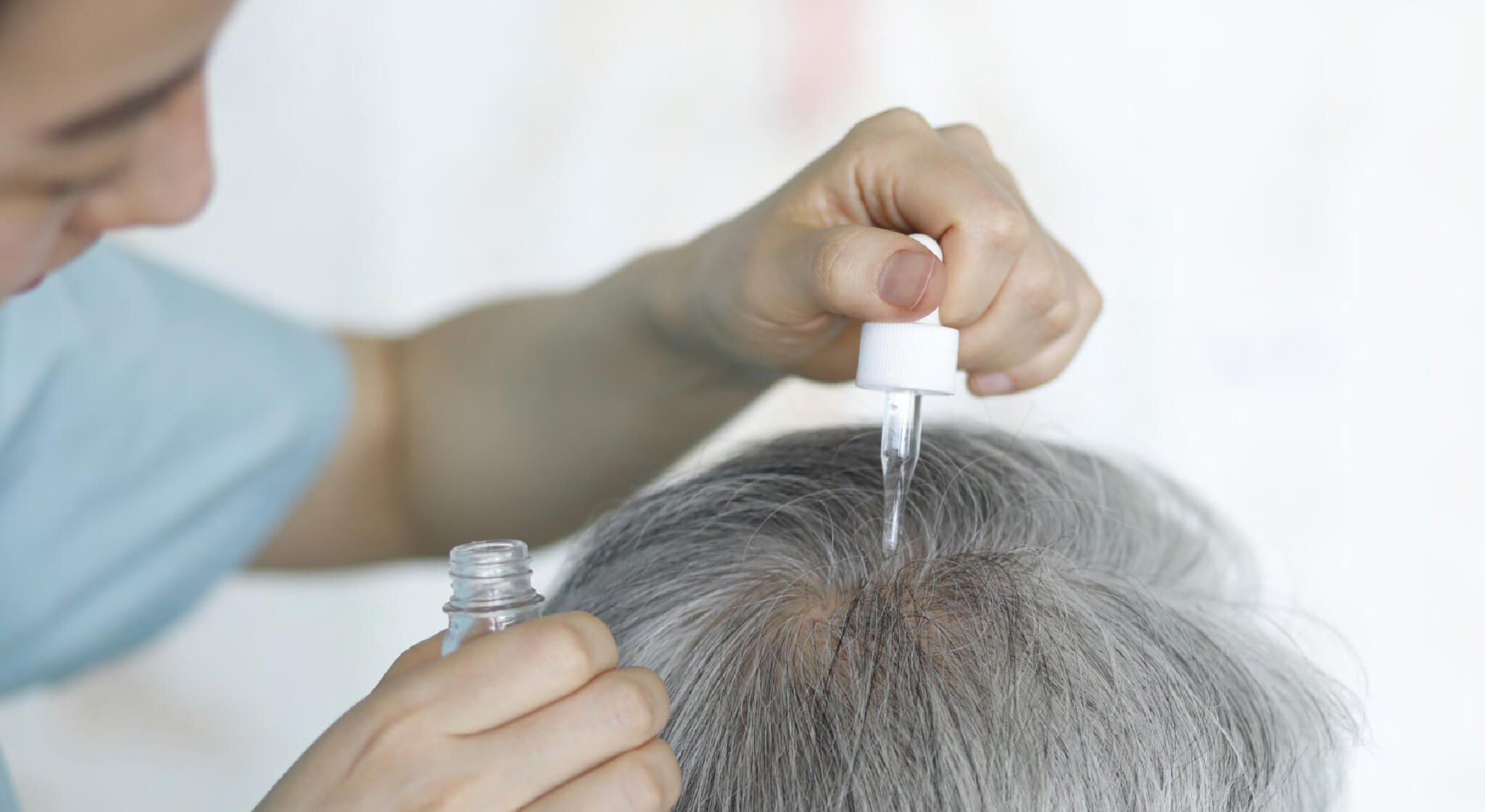 Hair loss halted – without a scalpel in sight
When it comes to non-surgical techniques for restoring hair, the world is full of false promises. At Kensington Hair Clinic, we pride ourselves on shooting from the hip. Open, honest, reliable. So, whilst other clinics try to convince potential patients of the latest fads and expensive new supplements, we only offer scientifically-proven treatments. Then we monitor your progress carefully to ensure you're receiving the best follow-up care.
Finasteride (or Propecia®) is a 1mg oral tablet which is taken daily and blocks the conversion of testosterone to dihydrotestosterone (DHT) – decreasing DHT levels by up to 70%. In blocking the conversion of DHT, Finasteride can stop hair loss and encourage re-growth, with the greatest e!ects on the crown and mid-scalp areas.
Minoxidil is a topical solution applied directly to the scalp, which is proven to either reduce hair loss or promote hair growth in about 80% of patients. Minoxidil works by increasing the supply of blood and nutrients to your hair follicles helping to strengthen the existing hairs and encouraging them to grow.
With any treatment, side effects may occur, so it's important we explore every option in depth before we decide what's right for you.
Our consultations are FREE and no obligation, so get in touch.
The way in which people lose their hair and the time it takes can be quite unique. That means the process for
treating hair loss should be specific, precise and expertly carried out. Getting to know you is the first step.

The Medical Chambers Kensington:
Regulated by The Care Quality Commission
Subscribes to Independent Healthcare Sector Complaints Advisory Service