Patient reviews
on Google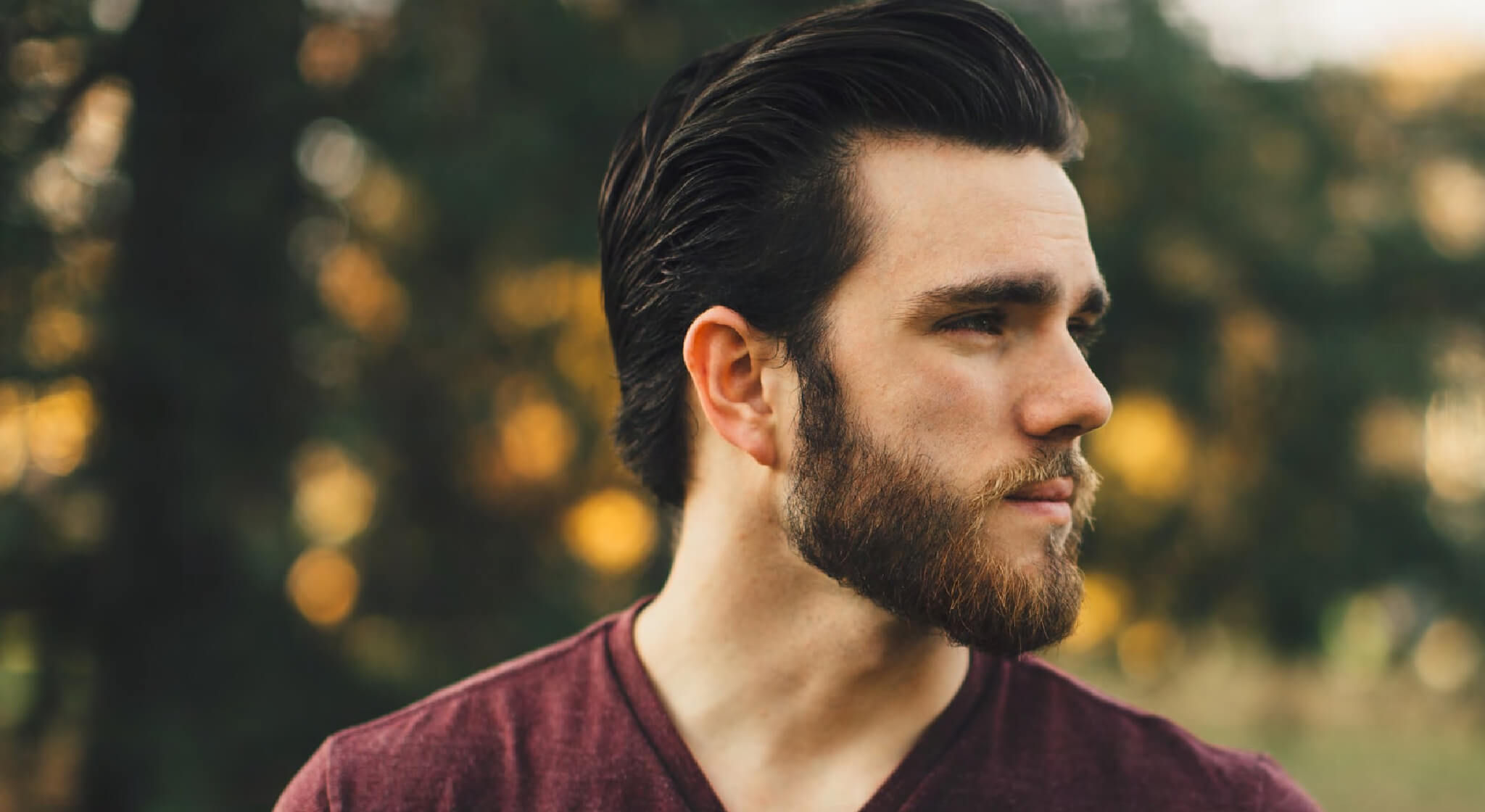 Patient reviews on Google
Your springboard to more confident living.
But don't just take our word for it. Read our patients' reviews on Google.
Kayan houssein
4. September, 2021.
The team at TKHC are extremely professional and caring in their approach. I have had two procedures, both times, from consultation to aftercare they have been extremely honest and supportive in there dealings with me. Dr Zaman and the medical team made me feel at ease throughout the procedure, making it as smooth as possible. Trevor and Sylvia help guide me through the aftercare, they are available by text or over the phone should you need anything. The way the aftercare package is laid out is very clear but if you do have any questions it can be so helpful to bounce it off them. I would highly recommend their services.
Murray M
27. August, 2021.
Trevor, Sylvia, and Dr Zaman at Kensington Hair Clinic have all been absolutely fantastic in their service for my FUE procedure with roughly 2000 grafts. Trevor wrote incredibly thorough and comprehensive emails detailing the procedure, and reassuring me with all my concerns. Even though I live in the US, he would often reply very late his time with such detailed emails. Sylvia has been very caring and organized after the procedure, checking in routinely to make sure that the new grafts are well taken care of. And Dr Zaman did an excellent job with the actual procedure himself, knowing detailed surgical techniques as such how to layer the single grafts at the front, and how to angle grafts to recreate a natural appearance. I can't wait to see the final result, but I'm already very happy with the extremely professional work by KHC, and highly recommend them to anyone interested in an FUE procedure.
Koraphin Boyd
6. August, 2021.
My son's results for the first procedure were excellent. He has his second FUE procedure done here too as he wanted a top up on density. He wanted to do it here as the first time went so smoothly and we already trusted the clinic and the staff. We received a discount for coming back which was very much appreciated. The second time round was less painful than the first time and what we appreciated the most was my son requested a few grafts on his beard at the same time which the doctor obliged. I thought this was very professional and was very good service (going the extra mile) from a customer's perspective as the beard was a bit of an extra/add on that he wanted as there was a few patches spots in his beard. 5/5 for quality and pricing. I would recommend anyone to go here if they wanted FUE done well. The aftercare including medications and customer contact is again 5/5
Joel Boyd
6. August, 2021.
I was on Finasteride and Minoxidil before I came to the Kensington Hair Clinic where it stopped the hair loss and reversed it to some degree for about 5 years. After this, it actually started to worsen again and because this was the only medication substantially proven to help, this affected my confidence and my mental health quite a lot until I decided to go for a hair transplant. I actually made a visit to quite a few clinics where I was either met by salespeople, or given a very high quote. None of the clinics compared to the KH clinic when it came to quality and price. I was met by Trish who was extremely transparent and honest which felt very rare in this type of industry. There was no hard sale or pitch and I felt that the KH clinic was the best to suit my needs. I'd say no other clinic could compare when it comes to price and the amount of grafts given. I was made to feel at ease during the consultation and during the surgery itself. Dr Chris D'Sousa was very professional and having done my research on him he was extremely qualified. He and his team kept making sure I couldn't feel any sharpness during the procedure and the team worked very hard for about 8 hours which was very commendable. Lunch was also provided which was very enjoyable and Trish even escorted me out to the road for my lift. Very good aftercare as well I have to say, and as the clinic is open 7 days a week I felt any questions no matter how small or silly were answered. As I won't see the full results for another 12 months I will give another review on this but so far 5/5 stars for the consultation, procedure and aftercare!
Alan Mcintosh
28. July, 2021.
The Kensington Hair clinic have exceeded my expectations on successfully completing a FUE hair transplant at the age 59. Trevor video called me for a friendly chat and spoke openly and honestly about my expectations. I then travelled up to the clinic and met Dr Zaman who explained the procedure and how he would perform the transplant to the best effect. On the day I was met by Irena who assured me everything would be fine which put me at ease. The procedure was perform by Dr Zaman and his team who were professional and friendly. The aftercare from Sylvia is second to none and you would think I was her only client such is the care provided. I highly recommend the Kensington hair clinic for anyone considering this procedure. Many thanks to the whole team, Alan Mc ,July 2021.
The aftercare following my hair transplant has exceeded every high expectation I had.. But let me start at the beginning! I had receding hair at the front and loss on the crown - at age 42 I wasn't ready to give up yet. Friends who have had transplants had poor results from overseas - with no option of aftercare - so for me, finding a trusted clinic in the UK which I could visit afterwards was essential. As was finding a clinic with people that ONLY did hair transplants. After my initial assessment with Trevor, I met Dr Zaman and both explained the process (pre, during and after the procedure) and what they believed was achievable. We had some good debates about the style of my hair post-transplant, with Dr Zaman explaining every step of the way what he was suggesting and why - I hadn't appreciated the artistic prowess needed for this surgery. There was no hard sell and I had all the time I needed to go back with multiple questions. When it was time for my surgery, it was painless and dare I say an enjoyable day - Dr Zaman & his team were brilliant with me during my 10-hour surgery. I left with a day by day plan of what to do, was clear what I must not do - and I had detailed aftercare contacts scheduled with the team. Calls, photos sent, assessments made, during each call with Sylvia we worked through how things should be and what I should be doing - washing, spraying, sleeping...plus I had Dr Zaman messaging me throughout my recovery, the team checking on my progress and healing; I honestly felt so supported through every day of my recovery for the weeks after the procedure, before I then returned for my face to face review, and am now having subsequent PRP injections into my head to support the procedure too. 8 weeks on the aftercare continues - I know the team are there for my questions (and reassurance!). I've already recommend friends to Kensington Hair Clinic, one has had his transplant already and another is booked in. Im glad I did my research - this is such an important procedure and having a team I can access and go & see whenever I need has been brilliant. Highest recommendation.
Had an initial consultation with Trisha back in January who has been amazing. Talked me through all of my options and didn't pressure me straight into a transplant like most places. She recommended an initial course of Finasteride and Rogaine and has checked in with me regularly. The early results after 3 months have been amazing and far beyond what I imagined were possible. Main takeaway - these guys are real professionals and are interested in getting the best outcomes for clients, not just taking your money!!
Tara Bevan
24. March, 2021.
I approached Kensington hair clinic with the intention of having a FUE hair transplant procedure, as it's something I've wanted done for a while. I was born with a large forehead and wanted it to be more in proportion with my face especially as a woman. I'm a 27, it's been 3 days since I had my hair transplant and it's healing nicely. The team were amazing from consultation right through to post op and really look after you. They really care about their patients and the service is just exceptional. Very knowledgeable and non-salesy and only want what's best for you. The day of surgery went well and I had absolutely nothing to be nervous about. I would highly recommend the clinic to anyone thinking about having a hair transplant. A special thanks to Trisha, Sylvia, Dr. Shipu and the rest of the team. I couldn't of asked for a better experience. I'll update once the full results can be seen.
Joseph Kolendo
14. March, 2021.
After having issues with hair-loss with a thin top and uneven hairline, The Kensington Hair Clinic restored any issues I had as professionally as I could of hoped for. The results have exceeded my expectations and I would definitely recommend to anyone looking towards treatment or advice.
Callum
24. February, 2021.
I approached Kensington Hair Clinic with worries about my hair loss - I spoke to Trevor who was empathetic and recommended products (not associated with the clinic) for me to consider before a potential transplant. He gave me a significant amount of his time to talk me through my condition, and alleviated worries when suggesting alternative products. There was no agenda, no pushiness, I highly recommend this ethical company.

Excellent service from start to finish

Great effcient and friendly service from my first phone call to a!er care. Having had this procedure before I felt confident that this time I had found the best professional advice. In terms of professionalism, experience and after care I am delighted with my results and I'm only 4 months post procedure.


Firstly can I say a big thank you to you and everyone involved in my FUE transplant, from consultation to procedure, everyone involved was excellent, attentive, reassuring, and the service was first class, I would gladly recommend you company to everyone, hopefully in the coming months I will see the results of my procedure.
Mr AS 2,100 Graft FUE July 2018

Very pleased with the entire process from the first consultancy to the follow up appointments after the transplant. The process was made very smooth and easy thanks to the entire team at the Kensington Hair Clinic. I am very very happy with the results and would not have imagined that this kind of result was achievable. The team were also available for all questions/queries around the clock.

As a healthcare professional myself, I can easily assess the skills and competence of other clinical teams. I did my research and was very impressed with the Kensington Hair Clinic. The recovery was rapid and the results so far have been exactly as predicted.
Dr BT FUE Procedure December 2017

Its been around 14 months after my transplant now and I am extremely happy with the results. It has restored my confidence and I'm no longer self conscious about how my hair looks, in fact, I'm so confident with how it looks that I rarely think about my hair now. Once again I would like to say a big thank you to the medical & admin team for there professionalism & after care.

Extremely professional, well priced and efficient service.

As a healthcare professional myself, I can easily assess the skills and competence of other clinical teams. I did my research and was very impressed with the Kensington Hair Clinic. The recovery was rapid and the results so far have been exactly as predicted.
Dr BT FUE Procedure December 2017

Very pleased with the entire process

I feel like I'm 26 again!

A review worth writing. I've had nothing but positive things to say about the way I have been treated and how stress free the whole process has been. Very professional, very polite and extremely friendly! Thanks guys .

The recovery was rapid and the results so far have been exactly as predicted
Our consultations are FREE and no obligation, so get in touch.
The way in which people lose their hair and the time it takes can be quite unique. That means the process for
treating hair loss should be specific, precise and expertly carried out. Getting to know you is the first step.