Patient reviews
on Google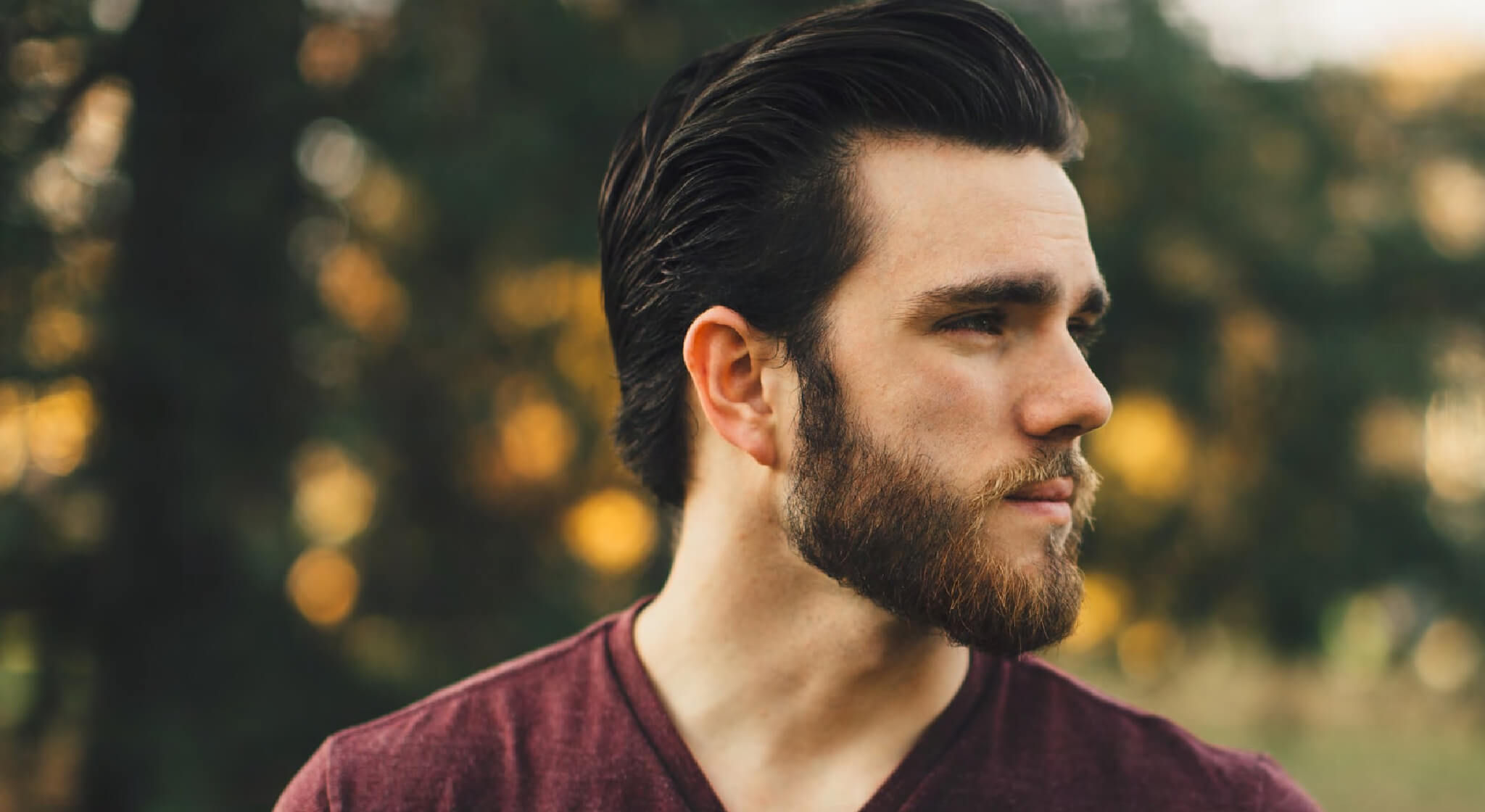 Patient reviews on Google
Your springboard to more confident living.
But don't just take our word for it. Read our patients' reviews on Google.
tariq1793
3. October, 2022.
To anyone who is considering hair transplant, I highly recommend this clinic. Speaking to Trish is the best thing you can do, even doe not having a H.T. Her work ethics is a 10 out of 10 for me.
Alex Rose
23. September, 2022.
I got in touch with the clinic, I was speaking with Trish who was absolutely superb, I am rather young to be enquiring however was considering a transplant, Trish did what was right for me and not for the clinic in terms of just 'taking my money' and pointed me in the right direction for external treatment and although our conversation was brief, she was extremely kind and clearly compassionate, massive thank you!
Thomas L
15. September, 2022.
I have just recently had the FUE surgery with Kensington Hair Clinic. I have been amazed by how friendly and human the staff is. The procedure itself was very professionally done, and the Doctor kept me well informed at all times. The after care is amazing: Trevor and Sylvia will make sure you have a swift recovery. One week later I'm feeling great and I'm very satisfied with my new hairline. 100% would recommend!
Marwan Choudhury
1. September, 2022.
Have spoken to loads of clinics which told me they could do the job, however after speaking to Trevor, he gave me genuine advice and told me to wait a year and even sent me links to medication that would help my situation. If you are thinking of going with them, GO for it! Many other clinics would have taken me in even though I was not a good fit. Kensington hair clinic really do put the customer first!
Sam Halliday
6. August, 2022.
I very recently had a FUE procedure at Kensington hair clinic and right from consultation to aftercare their service has been impeccable. This was a big decision for me, one that took 18 months to make. I had consultations at other clinics but they just didn't feel like the right fit for me. I had an phone consultation with Trevor and he immediately made me feel like I was in control and they were simply there to assist me in my journey. I booked in for an initial face to face consultation with Trevor at the clinic and I actually met with Dr Kamal (total legend) who went through the whole procedure with me. As I've sat on the idea for over a year I kind of knew what there was to know regarding the procedure. What I was sceptical about was the before and aftercare. Which other clinics I wasn't too confident with and I felt fell short in these areas. Which leads me on to say that KHC have the absolutely best before and after care in the industry. After my procedure I was expecting to swell up after watching many YouTube videos. But amazingly I had no swelling at all. Literally 0. Incredible. It was all down to how they prepped me the week prior. For example reduce all exercise, eat clean foods, drink lots of water. Just get your body into a calm place. I stuck to every word and honestly I am so thankful I did. I am 4 days after the procedure and I still have no swelling and I feel back to normal. From the second I walked in the building till when I left I felt centre of attention the whole procedure day. The team they had working there made sure I was comfortable and had everything I needed. They were fantastic and extremely professional, but also allowed me to have a laugh with them which helped keep me calm and relaxed. As I find humour releases pressure and this is really important to me. Which I think they caught on to when I arrived. I was appointed Sylvia as my care manager after my procedure and she is lovely. Extremely knowledgeable and available on WhatsApp for daily updates and regular checks. I have been given a recovery plan telling me exactly what to do every day for 2 weeks. Which links back to the 5* customer service. I wish I found KHC sooner as it would have saved a lot of time (and my hair). In my honest opinion they are the best in the game and I cannot recommend them enough. If you are considering having any FUE treatment just book a consultation with them and see for yourself.
I am around 15 months post procedure and must say that I cannot fault the service from everyone at the clinic. From initial consultation with Trish (who advised to try alternatives before going for the transplant) to post procedure with Sylvia which was absolutely exceptional. The procedure itself went very smoothly and as pain free as possible and Dr Zaman even provided a direct contact for any questions or queries. Sylvia was also always contactable after to answer anything and to make sure that everything was healing as it should be. The decision to proceed with the transplant was a very big one for me and I am glad that I found the Kensington Hair Clinic and would not hesitate to recommend them to anyone considering this. Thanks to all the team. Martin
Had an absolutely amazing experience with this clinic. Trevor was great, and from the first conversation I knew I was in the right place - no pushy sales, no pressure on you to make a decision. He answered my questions with a great insight and detail. The procedure it was hassle free, painless and so much smoother than I expected. Even the anaesthetic injections didn't really hurt. I was put at ease immediately by the professionalism and attentiveness of the team. Dr Zaman was great and explained everything in detail before the procedure. The extracted exactly the number of grafts required (they counted each incision) from a wide area so there was no over harvesting and an even spread, and my donor area looked almost untouched only 10 days later - the instruments they very used were small and precise and produced minimal scarring. After the procedure I was looked after by Sylvia who was very quick to respond to every question, and every concern I had. It's only been 2-3 months in but the results are already looking very promising. Very happy!
Brilliant Service from start to finish! Sylvia and Trevor are amazing and truly lovely people 🙂
Jordan Garland
4. May, 2022.
I thought about getting a hair transplant for the best part of a decade; I never felt confident having the operation until I went to the Kensington Hair Clinic. From the first point of contact to the aftercare, the level of service is second to none. There is no pressure, and they have all the answers to any question you could have. I finally felt that I could go ahead. I booked in, and unfortunately, the week of the operation, I caught Covid. It was not a problem for the clinic, and they rebooked the OP. On the second attempt, I had dangerously high blood pressure, and the doctor would not go ahead, as my safety was their primary concern. They followed up with me frequently while I sorted my blood pressure. Is the third time lucky? Despite my blood pressure being healthy for weeks before the OP, I had white cost syndrome on the day. The team ensured I was calm and relaxed, my blood pressure returned to a healthy range, and I finally got to have my OP. When I got back to my hotel, I could not believe how clean and tidy my grafted area was; I kept looking in the mirror and am so happy with the result. I look forward to seeing the full result in 12 months. My swelling has been minimal, and I had no pain at all. Another excellent point is that they told me that the operation is not the end of the road; and informed me that medical therapy would be the best way to ensure a full head of hair post OP. I had some concerns around Propecia, but again they were able to give me the information to make a decision. Again, the aftercare is excellent, and the team feels like a family rather than co-workers. I can not recommend them enough.

Excellent service from start to finish

Great effcient and friendly service from my first phone call to a!er care. Having had this procedure before I felt confident that this time I had found the best professional advice. In terms of professionalism, experience and after care I am delighted with my results and I'm only 4 months post procedure.


Firstly can I say a big thank you to you and everyone involved in my FUE transplant, from consultation to procedure, everyone involved was excellent, attentive, reassuring, and the service was first class, I would gladly recommend you company to everyone, hopefully in the coming months I will see the results of my procedure.
Mr AS 2,100 Graft FUE July 2018

Very pleased with the entire process from the first consultancy to the follow up appointments after the transplant. The process was made very smooth and easy thanks to the entire team at the Kensington Hair Clinic. I am very very happy with the results and would not have imagined that this kind of result was achievable. The team were also available for all questions/queries around the clock.

As a healthcare professional myself, I can easily assess the skills and competence of other clinical teams. I did my research and was very impressed with the Kensington Hair Clinic. The recovery was rapid and the results so far have been exactly as predicted.
Dr BT FUE Procedure December 2017

Its been around 14 months after my transplant now and I am extremely happy with the results. It has restored my confidence and I'm no longer self conscious about how my hair looks, in fact, I'm so confident with how it looks that I rarely think about my hair now. Once again I would like to say a big thank you to the medical & admin team for there professionalism & after care.

Extremely professional, well priced and efficient service.

As a healthcare professional myself, I can easily assess the skills and competence of other clinical teams. I did my research and was very impressed with the Kensington Hair Clinic. The recovery was rapid and the results so far have been exactly as predicted.
Dr BT FUE Procedure December 2017

Very pleased with the entire process

I feel like I'm 26 again!

A review worth writing. I've had nothing but positive things to say about the way I have been treated and how stress free the whole process has been. Very professional, very polite and extremely friendly! Thanks guys .

The recovery was rapid and the results so far have been exactly as predicted
Our consultations are FREE and no obligation, so get in touch.
The way in which people lose their hair and the time it takes can be quite unique. That means the process for
treating hair loss should be specific, precise and expertly carried out. Getting to know you is the first step.